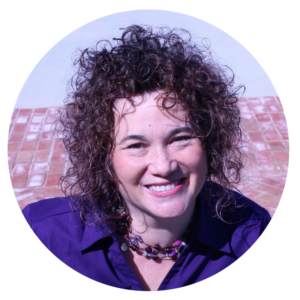 Congratulations! Your search is over!  Especially, if you are looking for a vocally rich, expressive, articulate voice that embodies confidence, moxie, warmth and so much more.
Having a multi-cultural rich background, with over 30 years of dedicated achievements as an actress, director, speaker, voice-over talent, coach and educator in performance… I am ready to help you tell your story to others.
Extensive training  and a natural curiosity, has given me the ability to analyze a message and communicate it to others with great vocal command.  There is tremendous satisfaction in being able to take the written word and breathe life into it, which is why I am often called a 'director's dream.'
Special Talents include accent/dialect work.  Although my primary language is General American English, I am well versed in IPA and use the technique developed by Eliza Jane Schneider, a renowned voice-over talent and accent/dialect coach to many Hollywood stars, to learn how to recreate virtually any accent.   You can listen to my accent work on my Demo Samples.
Genuine emotional connection is what I strive for in every project.  As a Level 3 Certified performer/coach in the ALBA EMOTING Method,  trained by Master Teacher Laura Bond,  I can give you the emotional impact you seek , or even help you tap into your own emotional range.  More importantly, I also promote the ALBA platform of helping actors avoid Emotional Hangovers through a Step Out Method.  To learn more about this subject, read my article 'EMOTIONAL HANGOVER' in the Southeastern Theatre MagazineMy passion for understanding emotions, can be heard on an interview I gave on #VO BOSS podcast with Anne Ganguzza and Gabriel Nistico on the importance of Emotional Intelligence.
Behind-the-mic voice-over journey includes: using my performance training as an  Audiobook Narrator for Learning Ally, Deyan Audio, Findaway, Audible…or Narrating e-Learning modules, voicing Corporate videos, Commercial and Story animations, and Apps.  o As a regular Podcast Interview Host for EMAWW's Emotions Matter Podcast I have the pleasure of interviewing folks world-wide on the subject of Emotional Intelligence.
Public Speaking and Directing Skills have been applied to roles as a Presenter for major events including: Mistress of Ceremonies for the closing of the VOAtlanta Conference, regular Enunciator for the annual Healthy Learners Adult Spelling Bee fundraiser, and Co-directing with Dream Bigg Casting on their Youth Voice-over Plays, that were broadcast at The Ryan Seacrest Studio  and social media, to help young talent learn how to connect creatively with material and engage their listeners.
Visit my Solid Foundation page and see how years of training and experience can give you confidence, that I will use my creative skills to meet or exceed your expectations.
To learn more about how I can help you Tell Your Story, explore the rest of my website, or visit my Facebook page Monique Bagwell Talent.