Speak the speech, I pray you, as I pronounced it to you, trippingly on the tongue; but if you mouth it, as many of your players do, I had as lief the town-crier spoke my lines. Nor do not saw the air too much with your hand, thus, but use all gently; for in the very torrent, tempest, and, as I may say, the whirlwind of passion, you must acquire and beget a temperance that may give it smoothness.
Hamlet Act III, scene 2, line 1.
Directing is a special craft I have enjoyed working in over the past 30 years.  I had the honor and pleasure of working on many wonderful productions, with talented performers and designers.
Nothing advances your own skill set as a performer like directing.  You learn to see not just the moment-to-moment actions, but the entire world that shapes those moments.
Directing for me, is one of the most challenging and rewarding creative journeys I have ever ventured on.
To be able to start with words on a page, and create a tangible living world, through the actor's characters, the designer's visuals, and then witness the response of an audience, is priceless.
My career in front of the stage as a director have included several award winning productions like The Trojan Women, The Golden Samurai, Everyman. Plus productions that entertained, educated and engaged audiences  such as  Picnic, The Complete Works of Shakespeare, The Maids, Animal Farm, For Colored Girls, Dracula, The Glass Menagerie, La Ronde, Rashoman, Midsummer Night's Dream, Miss Julie, Waiting for Godot, Paolo and Francesca, Barefoot in the Park, Twelfth Night, The Dixie Swim Club, A Runner Stumbles, Psycho Beach Party, Baby with the Bathwater, Sorrows End, Much Ado About Nothing…and so many more.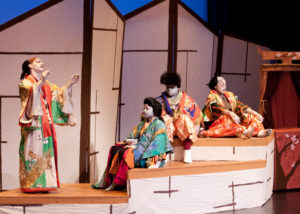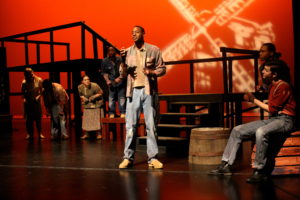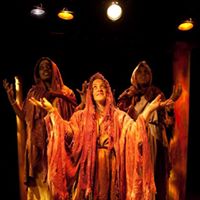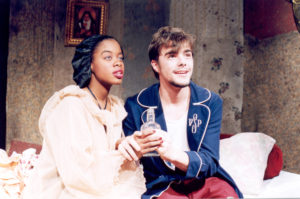 (Sample Productions from left to right: Golden Samurai, Animal Farm, Trojan Women, Lady of Larkspur)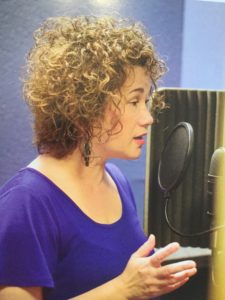 Learn
about my
EDUCATOR
career