The best teachers are the best storytellers. We learn in the form of stories

.

Frank Smith
This audiobook really surprised me, I was expected it to be a suspense filled thriller but did not expect an emotionally charged, complicated story, full of shocking betrayals, corruption, loss, intrigue, twists and romance.  It is definitely in the 'couldn't put it down' category….The richness and depth of the characters was brought to life by the narrator and it makes your heart bleed for them.  She did an excellent job of portraying the tension, drama, and suspense, bringing this complex tale to life and making it easy to follow…

— Rabid Reader Reviews of RED ON THE RUN

The reader caught me immediately with her clear and concise reading of this engaging story, I commute long distances and was thrilled to have a story that made me wait till the absolute last second to turn off my iPhone….till the 2nd part of my journey would allow me to get back into this well executed novel.
The length that the narrator went to to draw me in, made the story so much more alive. Her diction and emphasis allowed me to get lost in the characters easily, feeling as if I could "see" them and therefore experience the story in a deeper way. All in all I will look for both this author and narrator in future purchases. Easily one of my better choices this year.
               –Audible Review of RED ON THE RUN
As with her work on "Red on the Run," Monique Bagwell turns in another wonderful performance as narrator. Her effective use of voice and accent bring the characters to life and turn them into people that engage you and that you care about, while her narration of the action moves things ahead in a way that engages the mind and is very pleasing to the ear. Between the action-packed story and the great narration, you won't want to hit "pause" on "Black and White Truth." I'm already looking forward to what's ahead…
—Audible Review of BLACK AND WHITE TRUTH
The saga continues in the third of Hodge's Syndicate novels. Follow along on the strange ride of Dr. Zander Ride as he navigates the truth about himself and his family. Monique Bagwell again turns in an amazing performance – as narrator, she's easy to follow and enjoyable to the ear, and there's even a hint of noir in her narration that goes perfectly with the story's underlying darkness. Her characterizations bring the story's characters to life with masterful use of accent and voice technique, and make the pictures in your head come to vivid life. It's a thrilling story, well-performed, that will have you wanting to hear what happens next. Check this one out (but for maximum enjoyment, listen to "Red on the Run" and "Black and White Truth" first!).
—Audible Review of TRUE BLUE SON
It was pure instinct that attracted me to AUDIO BOOKS.  Whether it is fiction or non fiction, there is always a narrator and a perspective to share.  As a seasoned actress, I enjoy finding the voice of the book, and molding the characters into believable individuals.
I narrate and produce audiobooks in my personal studio.  If you have an book you would like turned into an audio-book, then please reach out to me.  I'm always looking for a good story to tell!
AUDIOBOOKS that are available on Audible, Amazon, iTunes, Learning Ally, and through private clients.  Plus, additional audio books in progress.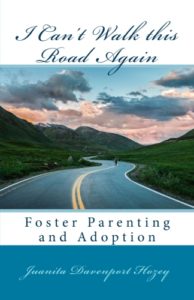 Autobiography
If you are an author, and have a book you would like to have made into an Audiobook, I can help.  Please reach out to me for more information.