Without a Solid Foundation, You'll Have Trouble Creating Anything of Value
                                                           erika oppenheimer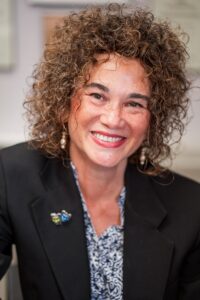 Being able to continue my growth as a performer, director, voice-over talent and educator is a vital part of who I am.  They each have influenced the creative I have become.  Lessons learned from one,  are fused into the opportunities offered by the other.  My work is a culmination of these experiences that has evolved into a form of vocal fusion.
You see, everything about me is a fusion of elements, so it is only natural (as my curls), to pursue a career in VO.  For example, I am an American-Filipino, who grew up in New York in a neighborhood that was filled with diversity.  Although we came from different ethnic backgrounds, and different religions, we all played together on the same block.  Because of my multi-cultural background, I am able to bring meaningful understanding, empathy, and  emotional connection to my work.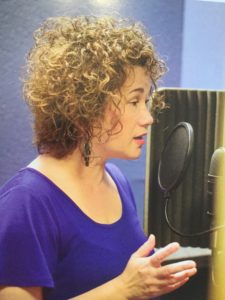 I have been using my voice to communicate onstage as an actress, in front of a classroom as a university professor, and before my microphone as a voice-over artist. Being able to communicate effectively takes time to develop. Learning how to use expressive tools that help lift words off a page, breath life into them, and deliver them in such a way that engages the listener, is no simple matter. It requires craftsmanship.
Good communicators go beyond just reading words aloud. They know how to interpret them, and convey their meaning to others, to achieve a desired result.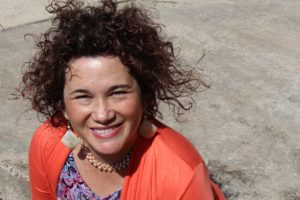 So, if you would like to collaborate on a creative project, or are in search of a voice-over artist to share your story or message, or maybe you would like help with your performance or presentation skills, or you need a "proofer" for your audiobook work, then I invite you to reach out to me. I produce my own voice-over work in my personal studio, and I can work remotely with you via SOURCE CONNECT, SKYPE or ZOOM.
If you visit my VO, Acting, Directing, and Educator pages, you will see how each have influenced my work, and why I am a great choice for your next Voiceover project.