It takes a thousand voices to tell a single story. —Indigenous People of America saying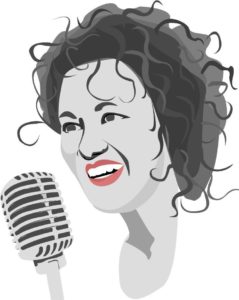 My background in theatre and higher education, helped pave the road for my vo career path.  The journey behind-the-mic includes: using my performance training as an  Audio book Narrator for Audible, Learning Ally, Deyan Audio, Findaway..or Narrating e-Learning modules, voicing Corporate videos, Commercial and Story animations, IVR and Apps.   As a regular Podcast Interview Host for EMAWW's Emotions Matter Podcast, I have the pleasure of interviewing folks world-wide on the subject of Emotional Intelligence.
I also enjoy helping others with their material or performance, as a proofer for their audio projects or as a General American English coach/teacher.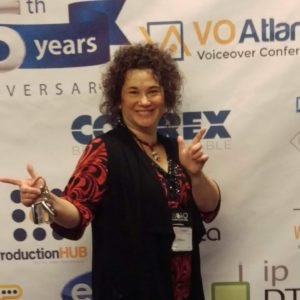 Public Speaking and Directing Skills have been applied to roles as a Presenter for major events including: Mistress of Ceremonies for the closing of the VOAtlanta Conference, regular Enunciator for the annual Healthy Learners Adult Spelling Bee fundraiser, and Co-directing with Dream Bigg Casting on their Youth Voice-over Plays, that were broadcast at The Ryan Seacrest Studio  and social media, to help young talent learn how to connect creatively with material and engage their listeners.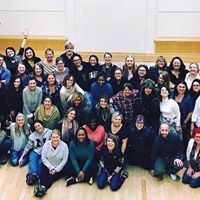 While I received my formal training in voice-over from EDGE Studio,  I continue to hone my craft in voiceover, by training with professionals in Master Workshops through respected groups such as Global Voice Academy,  VOPeeps, Gravy for the Brain, and others. In addition, I participate in weekly workouts with VO Heaven to keep my voice-over skills in shape.
I also attend conferences, such as VOAtlanta and Voxy Summit, where I have taught Breakout Sessions, Master Classes, plus I gain valuable current insight in the industry participating in the additional master classes they offer.
But don't just take my word for it! Read the following testimonials from my clients
Your Voiceover work helped project the perfect tone as we presented our mission and vision to the community…
— Jeff Smith, President/CEO. of Greenwood County Community Foundation
Thank you again for all your amazing work and professionalism!
—Alicia Heraz, Emaww Founder and CEO
I am so honored to work with Monique for the audio books for my Syndicate-born Trilogy. She has a wonderful attention to detail and really brings the stories to life. I highly recommend her!
—KM Hodge USA Today Bestselling Author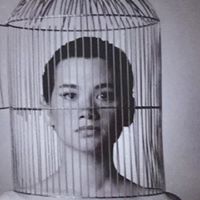 Learn about my
 ACTING career