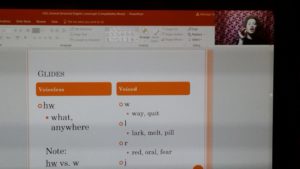 Using my years in performance studies and education to help other creatives from ages 7-99 to expand their potential in acting and voiceover.  I offer private online ZOOM sessions, as well as LIVE group sessions. Sample classes and services shown below.  For more indepth information please visit my VO SHOP at https://www.squareup.com/store/monique-bagwell-vo
Great information on resources, equipment, time commitments to help someone decide if they want to pursue the craft
—Participant of Introduction to Audiobook Workshop
Have a Listen to an interview I had with Julie Williams on Voiceover Insider Podcast about my General American English course.
As a student of Monique's I can testify that she can teach an old dog new tricks. She is wonderful and fun to work with. So any challenges you may have she will turn your your tongue around, because it's all about vocal placement
—GAE:"Southern" Client
You give your all in your sessions. I cannot say I can add to what you already do. You do make it fun to learn. It really is up to the student to change, and you offer your support. Bottom line, if you can change your Brooklyn accent to a general American accent, so can I. You've been there, done that; that's what encourages me to continue. Thank you!
—GAE: "Northern" Client
It is a pleasure to work with Monique! Her client-focused approach brings genuine concern and absolute commitment creating a comfortable atmosphere in which to learn. With a keen ear, relaxed manner, and sincere desire to see her clients progress, she takes the stress out of accent reduction! She truly is a treasure "as genuine as her curls"
—GAE: "Southern" Client
Monique Bagwell is a knowledgable, compassionate teacher who genuinely cares about her students. She goes above and beyond in her teaching. First, Monique assessed my accent so she could determine what course of action to take in regards to drills, problem words, repetition, whatever's needed. She's extremely patient and has a great sense of humor, which is really helpful when I'm feeling frustrated. Plus, she doesn't mind all the times it takes to get a sentence or a piece of copy to sound just right. Monique will not only teach you the skills you need to develop the GAE correctly, but will also cheer you on as you progress. And, I will always keep my trusty cork within reach.
—GAE: "Northern" Client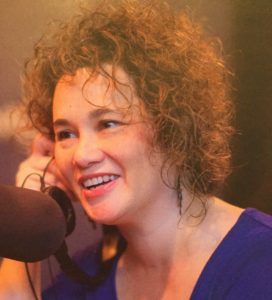 If you'd like
more information